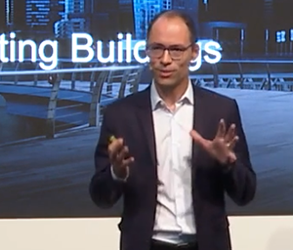 Schneider Electric Canada of Mississauga, ON, has announced a group of EcoXpert partners that have achieved Master Level status in Critical Power for 2020. These companies represent the most innovative Schneider Electric partners who leverage the latest in IoT-enabled technology to deliver improved power availability, safety and operational efficiency to their customers.
Many of the 34 companies from around the world were repeat achievers. Representing Canada was Techno Contact of Pierrfonds, QC, that received recognition for the first time.
The award-winning EcoXpert Partner Program is a worldwide network of Schneider Electric trained and certified partners who specialize in power management, building optimization and energy efficiency. Its 3,800 members hail from over 70 countries and represent the world's leading system integrators, application providers and technology companies. Partners who achieve Master-level status represent the top percentile of companies that are trained and certified by Schneider Electric as leaders in their field of expertise, including Critical Power, Building Automation, Light & Room Control and Data Connectivity.
"I am extremely happy to announce our 2020 Master-level EcoXpert partners for Critical Power," said Laurent Bataille, executive VP, Digital Energy Division, Schneider Electric. "These companies took full advantage of our latest technology in 2019 and used it to raise the bar in terms of power distribution solutions, which are truly digital. These companies provide the highest level of customer service and are responding to the market need for true actionable information. We look forward to their insights, as they help us chart our path for continued success through 2020."
Master-level EcoXpert partners are nominated annually by Schneider Electric EcoXpert channel managers. All EcoXpert partners receive numerous benefits including professional development, continuous coaching on the latest technologies and solutions from Schneider Electric, co-branding opportunities and access to the global EcoXpert community to drive new opportunities and expand project scopes.
EcoXpert Critical Power companies are trained and certified by Schneider Electric on EcoStruxure Power, an IoT-enabled digital architecture and platform for power distribution and management in buildings. EcoStruxure Power improves power availability and safety by continually monitoring an entire facility network and improving protection against shock, fire and explosion. It monitors power quality and asset status and automates maintenance operations to quickly apply corrective action in case of an outage.
To learn more and join the Schneider Electric EcoXpert Partner Program, contact your local Schneider Electric representative.