Design helps combined-cycle plants avoid system piping disruption and improve NOx Reduction
Mike Edwards
Features
Products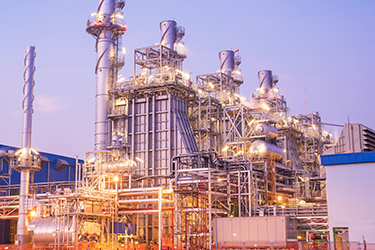 CECO Environmental of Dallas, a global provider of air quality and fluid handling technology, has announced that the company's engineered energy equipment CECO Peerless brand has recently completed a number of SCR system retrofit upgrades as well as new SCR Exhaust Systems utilizing its patented EDGE AIG technology. With a growing number of natural gas-fired combined cycle plants in need of retrofits and upgrades, or new SCR systems, the company is seeing a growing demand for its EDGE AIG technology, which stands for ammonia injection grids.
"As power plant customers learn more about the reduced costs and emissions possible with AIG upgrades and retrofits, it makes economic sense to move forward with these projects," said Tim Shippy, vice president and general manager for CECO Peerless. One project, awarded in early 2018, was delivered, installed and completed in four months, involved two new EDGE AIG's for Central Louisiana Energy Corporation (CLECO).
"CECO Peerless provided the technology, engineering services and project management, which made the entire project self-sufficient," said Jonathon Miller, maintenance manager, CLECO. "Peerless handled the removal of all of the lances per unit, fabrication and a seamless installation without a safety infraction or incident. We are very satisfied with the finished product and expect to operate at a much more efficient level," continued Miller.
"The EDGE AIG technology improvements will help our customer CLECO reduce NOx by more than 90%," said Shippy. "Our application engineers were able to assess the existing AIG system, and bring a solution that allowed CLECO to gain a number of benefits."
The contract included custom engineering, analysis, and design of the patented EDGE AIG, for the gas-fired power plant and will:
Provide significant reduction in ammonia usage, in some cases upwards of 20%
Achieve industry leading NOx reduction due to the patented EDGE AIG design
Perform to help the power plant meet regulatory and environmental requirements
Reduce NOx and VOC levels in turbine exhaust gases to help protect air quality
Reduce ammonia deliveries to sites as the ammonia usage decreases
Improve ammonia distribution throughout, resulting in reduced slip
Extend SCR catalyst life with an improved ammonia distribution
To learn more about the EDGE AIG technology, you can visit CECO's website and download the Peerless EDGE AIG technical brochure.
---
Print this page