LED process displays for standard signals
Mike Edwards
Products
Kubler
Turck Canada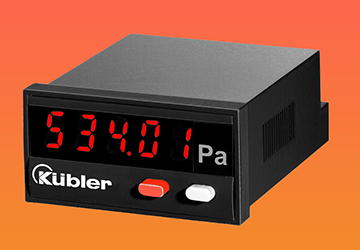 The Kubler Codix 534 from Turck Canada is said to be a cost-effective standard signal display for front panel mounting with scalable, bright, 5-digit LED display. Due to 14 bit resolution, the unit can offer accurate measured value display range with minimum and maximum value acquisition and scalable totalizer for time-controlled summation of the reading, the company says.
The Turck Canada display can be set for V/mA, with automatic min/max acquisition and has galvanic isolation with polarity protection. Dimensions are either 48 x 24 mm or 45 x 22 mm and supply voltage is 10 to 30 Vdc.
Product features include: an input range with 1 current measuring input, 1 voltage measuring input; display range is 19 999 to 99 999 with leading zeros suppression and programmable decimal point; and, measuring time of max. 0.1 s.
---
Print this page