Non-contact oil leak and spill detector for industrial and environmental sites
Mike Edwards
Products
Scadalliance
sensor
The ROW (Remote Optical Watcher) from LDI and available through Scadalliance is a self-contained non-contact sensor for detecting oil spills in real time. Said to be highly accurate and easy to maintain, it continuously monitors for oil leaks and spills in the environment or on industrial sites.
This monitoring allows for early detection for immediate alerts and pollution prevention, the company says.
With the sensor's optical range up to 10 m, the sensor avoids biofouling and significantly limits the need for regular cleaning, it adds.
The device is available in three models:
ROW Aluminum, for common applications
ROW EXD: designed for hazardous areas, packaged in a 316 stainless steel explosion-proof enclosure and certified ATEX and IECEx Zone 1
ROW stainless steel: designed for corrosive environments, packaged in a stainless steel housing.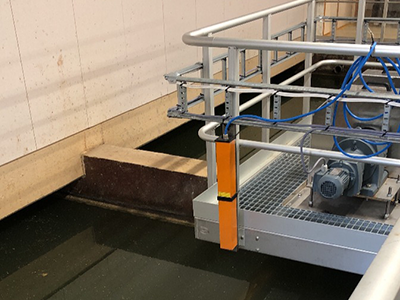 All models offer standard industrial outputs: Modbus, 4 to 20 mA, and relay contacts. Users can network several sensors to monitor multiple points across a vast area and every sensor can be connected with wireless telemetry systems.
The possible applications are numerous: factories, mines, fuel depots, refineries, oil platforms, power plants, drinking water, wastewater, ports, airports, irrigation canals, dams, and aquaculture.
---
Print this page