Ethernet/IP protocol featured on mass flow controllers
Mike Edwards
Products
Brooks Instrument
Ethernet/IP
mass flow controllers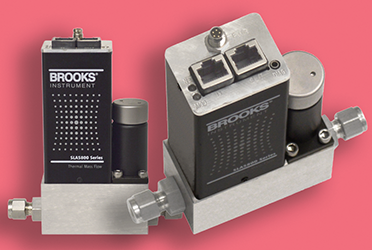 Brooks Instrument has announced that EtherNet/IP is now available and fully integrated into its SLA5800 Series mass flow controller — no add-on adapter needed. Key advantages include:
newly expanded, embedded diagnostic and alarm capabilities provide pedigree, performance and reliability data from the MFC, enabling preventive maintenance that helps improve overall equipment effectiveness and flexibility;
OEMs can provide value-added process development and control capabilities, giving end-users real-time information to improve operating results; and,
compatible with Rockwell Automation (Allen Bradley) DCS software. Enhanced device profile enabled in Brooks Instrument EDS file unlocks advanced features to facilitate setup and integration of the MFC into the Rockwell Automation (Allen Bradley) DCS/PLC.
---
Print this page