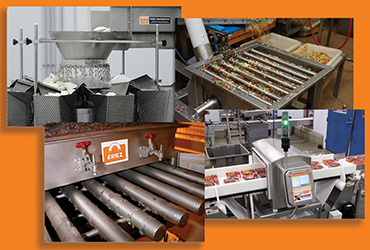 Eriez manufactures a wide assortment of vibratory feeders, conveyors and screeners for the food processing and packaging industries. In addition to standard designs, the company will customize tray configurations to meet special requirements.
Equipment includes magnetic separators for light industries, ranging from simple magnetic grates to powerful high-intensity magnetic filters to ensure product purity by removing unwanted steel in the process flow that can damage equipment or contaminate products.
The magnetic equipment is said to fit virtually any type of process, including gravity or free-flowing, belt or conveyor fed, pneumatic conveyors and liquid lines.
Each type of magnetic separator is available in a range of strengths to meet customers' specific application needs. For more information.