Case Study: Utilizing safety standard experts to reduce risk on hazardous machinery
By SICK Sensor Intelligence
Features
case study
chemical manufacturer
safety
sensors
SICK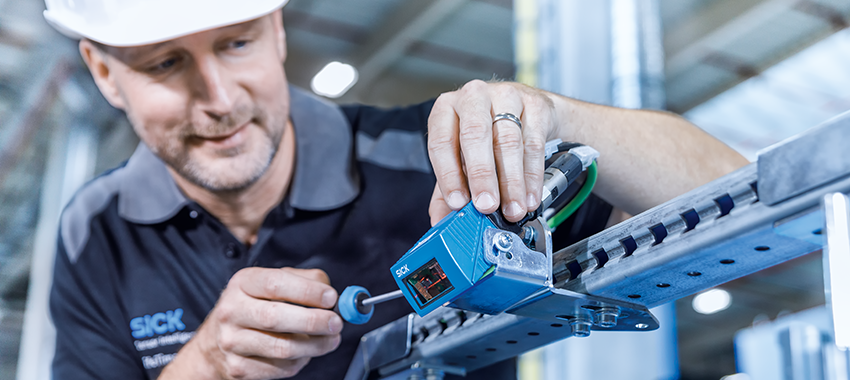 How did a large global chemical manufacturer implement safety standards to mitigate risk in hazardous environments?
Navigating the world of safety standards can be a bit overwhelming. With a huge number of standards that need to be applied to machinery, systems, processes, and facilities, there's a lot to consider when creating the safest possible environment for employees.
It gets even trickier as your company expands, whether geographically or operationally, as different parts of the world adhere to different standards.
And every operation needs its own set of safety standards—there is no blanket solution to ensure safety across any and all operation(s). A global chemical manufacturer looked to SICK to overcome these challenges.
The Challenge:
Create safest possible environment that adheres to multiple safety standards throughout the globe.
As a large, ongoing international project, more than one standard needed to be implemented across international and North American locations. This requires in-depth knowledge on the intent of all the standards as well as how to properly implement them within these complex applications. This also makes it difficult to find suppliers; some manufacturers may certify to FM standards, but not to ATEX standards, meaning the items can't necessarily be used globally.
The Solution:
Bring equipment into compliance via risk mitigation strategies from risk assessments.
With SICK at their side as experts in safety standards and Machine Safeguarding Solutions, the company was able to take the following steps to bring their equipment into compliance with three steps.
Conduct a risk assessment
Risk assessments evaluate the tasks performed and help to identify potential hazards, the potential severity of hazards, the frequency of exposure to hazards, and identify specific strategies that can be implemented to mitigate those hazards and avoid harm to employees and the machinery.
A risk assessment enables manufacturers to identify gaps in safety compliance so they can put together a plan to improve upon these gaps. After this large chemical manufacturer completed the risk assessment process, discussions with SICK began to develop a risk mitigation strategy to bring the equipment into compliance with the applicable standards for the industry.
Put together a plan to improve safety processes and machinery
The risk mitigation strategy is then designed according to the results of the risk assessment. If necessary, risk reduction follows a risk assessment by completing the safety concept/functional safety design of the controls and engineering the design of the suitable protective measures.
SICK provided the consultative expertise to assist them in determining the optimal way to incorporate a compliant safety solution into their complex applications. Safety is vitally important, but it's also critical to not hinder processes, productivity, and uptime.
Implement safeguarding solutions on machinery
As part of the turn-key machine safeguarding solution offering at SICK, the risk mitigation strategy from the risk assessment and functional safety design of the controls from the safety concept is integrated into the existing equipment to provide that final safe working environment for the customer. Typical safety applications within the chemical industry include screen pack changers, box dumpers, palletizers, drum lines, shrink wrappers, and more. This global chemical manufacturer had each type of machinery, and plans are in place to apply appropriate safety measures to each machine.
SICK's global footprint made these three steps easier to do, as our expertise spans branches in many countries; we were able to provide knowledge around safety standards relative to each region of the company.
Learn more about risk reduction measures by visiting SICK. 
---
Print this page